Pixel Fractional Resurfacing in Fairfax, VA
The Alma Harmony Fractional™ laser is the latest generation in skin resurfacing technology. The fractional laser smooths fine lines and wrinkles, improves skin discoloration as well as offers mild skin tightening, but without the downtime or mild to moderate redness associated with other skin resurfacing technologies.
The laser treats only a portion of the targeted skin at a time and the Fractional laser delivers light in an array of micro beams to the skin. Common conditions that the fractional laser treats are fine lines and wrinkles while producing a tightening affect on the skin.
Alma™ fractional skin resurfacing treatments are effective only when performed in a series of sessions because each session treats only 20 to 25 percent of the skin. By treating just a percentage of the skin, the surrounding untreated skin drives the healing process, filling in the treated area with healthy, more youthful looking skin. The "fractional" treatment of the skin creates seamless, radiant skin without the unwanted side effects associated with other skin resurfacing technology.
Your treatment plan is designed for steady progress, with every phase promptly implemented.
The Alma Fractional Laser hand piece delivers light in an array of narrow, focused "microbeams", to create columns of coagulation (heat) within the skin, the heated tissue within the columns initiates a natural healing process that forms new, healthy tissue. This results in a fresher, more youthful skin tone and texture.
Fractional treatments can be applied to most areas of the body, including the face, chest, arms, and hands.
You may experience redness, warmth, swelling, or tightness in the treated area, which typically fades within a few hours of treatment. The skin may often have a pinkish tine for 5-7 days. Generally, you can receive a treatment and go back to work or to other activities without any recovery time.
A series of treatments at 3-6 week intervals may be required to achieve the desired results. Your treatment provider will be able to give you more information about Alma Fractional Skin Resurfacing treatment and excepted outcomes.
Have a question? Call or Email me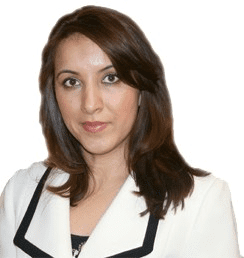 MSN, FNP AESTHETIC DIRECTOR & ADVANCED INJECTOR
Sign up for new, special offers and updates from Impressions MediSpa!
I have been a customer of Impressions for many years and I love all of their services. They are the nicest group I've ever dealt with and very fair price wise