Microneedling Treatment Fairfax VA
Are you looking for a minimally invasive solution to improve the appearance of fine lines, wrinkles, and other skin concerns? If so, consider trying microneedling treatment. Impressions Medispa is your premier destination for aesthetic medicine. As a luxury medspa in Fairfax, VA, our team of experienced professionals is dedicated to helping patients achieve their desired skin goals and address various skin concerns through collagen induction therapy. We understand that every patient is unique, and we tailor our treatments to meet individual needs.

Microneedling is a minimally invasive cosmetic procedure that stimulates the skin's healing process to improve the appearance of fine lines, wrinkles, and other skin conditions. This procedure is safe and effective for all skin types, including darker skin tones, and can be used to address a wide range of skin concerns such as acne scarring, stretch marks, and sagging skin.

During the microneedling procedure, a handheld device with tiny needles is used to create micro-injuries in the skin. These micro-injuries stimulate the skin's natural healing process and promote the production of collagen and elastin, which are essential for maintaining skin elasticity and firmness. As a result, patients can achieve a more youthful and radiant complexion.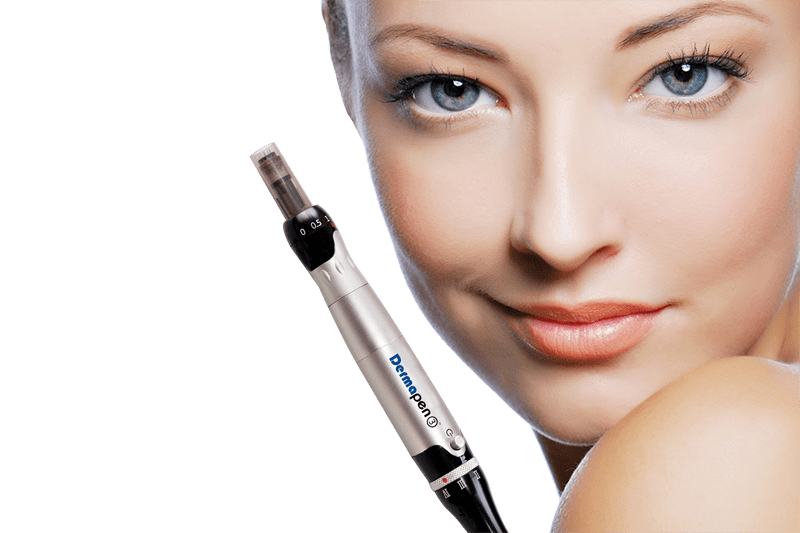 At Impressions MediSpa with offices in Fairfax, VA we offer DermaPen micro needling to help rejuvenate your complexion by resurfacing the skin with ultra-fine needles, which create microscopic wounds. The wounds in turn produce more collagen which helps improve the skin texture, minimizes signs of aging skin, treats acne scars, and restores a rejuvenated appearance.
Benefits of Microneedling in Fairfax, VA
One of the significant benefits of microneedling treatments is that they can be used on various areas of the body, including the face, neck, and hands. Additionally, it is a non-surgical, minimally invasive procedure and non-laser treatment that requires very little downtime. Patients can return to their daily activities immediately following the procedure, making it a convenient option for those with busy schedules.
At Impressions, we use DermaPen micro needling on all skin types in a gentle manner to improve:
Correct uneven skin tone

Minimize large pores

Improve the appearance of acne scars

Improve the appearance of wrinkles and fine lines

Stimulates new collagen

Encourage your skin to replenish itself naturally
Your treatment plan is designed for steady progress, with every phase promptly implemented.
WHAT CAN I EXPECT DURING MY MICRONEEDLING TREATMENT?
Our Aesthetic Nurse administerscomfortable micro needling treatments in our Fairfax office. To begin, we will apply a topical anesthetic to ensure your total comfort. We will then use a series of tiny needles to gently puncture the skin in the area being treated, stimulating your body's natural healing response and encouraging your skin to produce more collagen. From there, we will apply vital nutrients like Vitamin-C and hyaluronic acid to nourish, heal, and hydrate your skin.

After your microneedling procedure, there is no downtime and you will be free to resume your normal daily routine. However, you will be advised to stay out of the sun and avoid retinoids to protect your skin and ensure an optimal outcome.
AM I A CANDIDATE FOR MICRONEEDLING?
At Impressions Medi Spa we are committed to personalized care, and we only administer treatment if it's truly in the client's best interest. As such, we determine candidacy for all of our procedures on an individual basis, following a thorough discussion of your cosmetic goals, concerns, and desires.
Since microneedling is such a gentle procedure, people with sensitive skin can still benefit. If you want to achieve healthy and radiant skin without undergoing a more invasive or aggressive procedure, microneedling could be the answer.
HOW MANY SESSIONS WILL I NEED?

Multiple treatments are typically required to achieve optimal results. The number of microneedling sessions required will depend on the patient's skin condition and desired outcome. However, our team of experts will work with you to develop a customized treatment plan that meets your unique needs.

Microneedling can also be combined with other skin care treatments, such as laser treatments, to address specific skin concerns. For example, microneedling can be used to improve the skin's pigmentation, while laser treatment can address dark spots and other discolorations.
PLATLET RICH PLASMA WITH MICRONEEDLING:
At Impressions some candidates can combine Microneedling with Platlet Rich Plasma (PRP) Injections.  First, a numbing cream is applied for 30 to 40 minutes, then Microneedling is completed on the area.
The patient's blood is drawn and spun in a specialized centrifuge, drawing off the layer of PRP.  The Platet Rich Plasma (PRP) is then injected in the areas of the face which helps with rejuvunating the skin and giving it a healthy glow.  By using your own PRP, you can the benefit from growth factors and stem cell which in turn helps stiumlate collagen production.  This will help improve skin texture and tone, minimize pore size, acne scars and wrinkles.  PRP does not have neuromodulating results such as Botox or Dysport, so it doesn't relax muscles, it is primarily used for giving the skin a healthy glow and collagen production.
To find if you are a candidate for micro needling in Northern Virginia, we invite you to schedule a consultation skin consultation today at 703-273-0001.
Make A Great First Impression with Impressions Medispa!

At Impressions Medispa, we understand the importance of experienced hands when it comes to microneedling. Our team of highly skilled professionals has years of experience performing this procedure, ensuring that our patients receive the best possible care and the same results with each treatment.

We believe that every patient deserves to feel confident and comfortable in their own skin, and we're here to deliver the advanced microneedling Fairfax, VA residents are searching for.

If you are struggling with skin concerns such as fine lines and wrinkles, acne scarring, or sagging skin, microneedling may be the right treatment for you. Contact us today to schedule a consultation and learn more about how we can help you achieve your skin goals.
*Individual Results May Vary*
Have a question? Call or email me​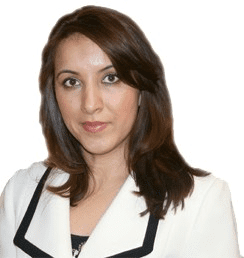 MSN, FNP AESTHETIC DIRECTOR & ADVANCED INJECTOR
Sign up for new, special offers and updates from Impressions MediSpa!
I have been a customer of Impressions for many years and I love all of their services. They are the nicest group I've ever dealt with and very fair price wise​