Fractional CO2 Laser Resurfacing
Impressions Medispa has been offering Fractional CO2 Resurfacing for over 8 years in Fairfax, Virginia and our offices near Arlington, Alexandria, Vienna and Reston. Treatments are performed in a single visit in our Fairfax, Virginia office with minimal downtime. During the procedures, a high energy beam of laser light interacts with the skin's surface, causing the upper layer to peel off and regenerate a layer of new, healthy skin. The laser also stimulates formation of new, underlying collagen, which results in continued improvement in skin texture, tone and tightening effect over time. Our Office is located just minutes from Vienna, Virginia and minutes from Alexandria.
Fractional CO2 Resurfacing laser treats acne scars, superficial lesions, wrinkles, skin tags, scars, sun damage or keratoses. A single treatment can significantly lighten sun damage, tighten skin, and lift wrinkles.
Fractional CO2 Laser Resurfacing
 Fractional CO2 Laser Skin Resurfacing is a procedure that works to correct what nature has undone. Over time, the sun and pollution can lead to a natural breakdown of collagen in the skin. Collagen is the body's main protein in connective tissue that keeps skin firm, plump, and wrinkle free. The unique laser used in this procedure uses tiny beams of light and heat to go deep in the tissue, and destroy old, worn out collagen. The body reacts by removing the dead and damaged tissue and replaces it with new healthy tissue,  thus increasing the body's natural collagen production. 
Your treatment plan is designed for steady progress, with every phase promptly implemented.
What is the procedure like?
To begin the procedure, patients receive a topical numbing cream or a local anesthetic injection. A Zimmer or Chiller is used during the treatment to make it more comfortable. After the laser treatment, patients look like they have a medium grade sunburn, but with most patients, pain medication is not necessary. To promote healing, the healthcare provider may provide antibiotics, moisturizers, or a mineral water spray. The skin will peel for the first week, and then start clearing up
The Fractional CO2 procedure has benefits that can last eight to ten years. The procedure can be completed in one or two sessions, and only a few (three or four) days of down time. The most common side effects are several days of redness and swelling, followed by peeling of the skin. Many people return to work in two days after this procedure. Some patients are not candidates for CO2 laser skin resurfacing because of their pigmentation, but only our providers can give an accurate assessment. Visit us in Fairfax today for a free consultation. You'll be on your way to a lasting impression in no time!
*Individual Results May Vary*
Have a question? Call or email me​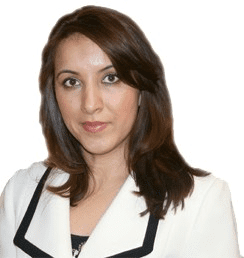 MSN, FNP AESTHETIC DIRECTOR & ADVANCED INJECTOR
Sign up for new, special offers and updates from Impressions MediSpa!
I have been a customer of Impressions for many years and I love all of their services. They are the nicest group I've ever dealt with and very fair price wise​