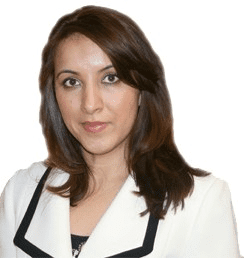 MSN, FNP AESTHETIC DIRECTOR & ADVANCED INJECTOR
Aesthetic Nurse Practitioner with a Master's in Nursing, FNP from Purdue (cum Laude) and a Bachelors in Nursing from Stratford University (cum Laude) and a Bachelors from Virginia Tech. She is an expert in laser technology and has over 14+ years of experience in cosmetic dermatology and aesthetic medicine. Mariam is certified in Botox & Dermal Fillers including Advanced Techniques using Restylane, Restylane Lyft, Voluma, Juvederm XC, Juvederm Ultra Plus, Volbella, Vollure, Radiesse, and Sculptra. Mariam is a Licensed in ArqueDerma® Artistic Restoration Lift® and InstaTox®. She has completed an intense training through Injectability Institute home of ArqueDerma® technique. Mariam is committed to restoring, sculpting and enhancing ones natural beauty through non-surgical techniques.  She has worked with the notable Dr. Zack Ally on artistic facial rejuvenation, profile balancing, and beautifucation in London and has worked with prominent Brazilian doctors for facial and body contouring with the use of dermal fillers. Mariam has extensive experience using Sculptra for Body sculpting including treating hip dips, cellulite and buttock augmentation.
She is certified in IPL/BBL lasers, Fractional CO2 Resurfacing, ND Yag, Erbium Resurfacing, Ulthera, RF Skin Tightening, Sculpsure, Microneedling and Chemical Peels. She specializes in skin care for various conditions including acne, hyper pigmentation, melasma, wrinkles, acne scarring, stretch marks, scars, rosacea and veins.
Mariam has extensive experience using lasers and chemical peels safely on skin of color and ethnic skin. Mariam is certified in Stem Cell Platelet Rich Plasma (PRP) Injections for Hair Restoration, PRP Facial, Facelift, Skin Rejuvenation and Hair Loss. Mariam combines her knowledge of facial anatomy, caring nature, and clinical training in order to achieve beautiful results for patients in a safe and comfortable setting.
Mariam is a member of the Association of Medical Aesthetic Nurses, American Society for Laser Medicine and American Nurses Association. She is a native of Northern Virginia and her hobbies include spending quality time with her family, nature hikes, traveling and staying current on the latest advancements & research involving aesthetic medicine.
Call 703-273-0001 Fairfax, mariam.aesthetics@gmail.com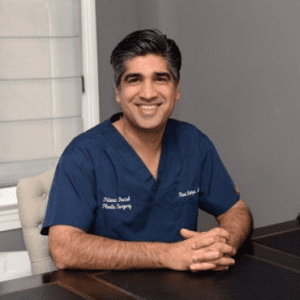 Medical Director & Facial Plastic and Reconstructive Surgeon
Dr. Dahiya graduated from Harvard College with honors. His success in medical school at the University of Massachusetts led to induction into the Alpha Omega Alpha Honor Society. A strong interest in facial anatomy led to a 5-year residency in General Surgery and Otolaryngology at Albany Medical Center Hospital from 1998-2003. Dr. Dahiya completed a fellowship at the University of Toronto with Dr. Peter Adamson, one of the world's preeminent facial plastic surgeons.
Dahiya is board certified with the American Academy of Facial Plastic and Reconstructive Surgery, the American Board of Facial Plastic and Reconstructive Surgery, and the International Society of Hair Restoration Surgery, and is fellowship trained in both cosmetics surgery and otolaryngology.
He continues research in many areas of facial plastic surgery, including lasers, rhinoplasty and various aspects of the deep plane facelift. Dr. Dahiya has presented his research at various national and international meetings and has published his findings in the facial plastic surgery literature.
Services include: rhinoplasty, upper & lower blephorplasty, face lift, neck lift., brow lift, hair transplant, surgical lip lift and otoplasty.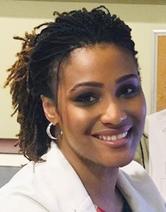 Jessica Hardy is an ANCC board-certified Family Nurse Practitioner with over 17 years of experience and has additional specialty training in dermatology and weight management. She received her Master's degree, with honors, in 2009 from Graceland University and her Bachelor of Science Degree in Nursing from Florida State University in 2002. In addition, Jessica has honorably served in the US Navy as a Nurse Corps officer in which she completed two deployment tours in support of Operation Iraqi Freedom. She also has experience in women's health issues, acute/hospital care and chronic disease management. She is personable, approachable and very passionate about providing holistic, thorough health care for all.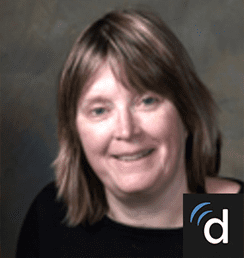 MEDICAL DIRECTOR
Dr. Felicia Donald has been practicing for over 25 years. She attended Catholic University and received a B.A. in Chemistry. Then she obtained an M.S. in Physiology at Georgetown University. She obtained her medical degree from Eastern Virginia Medical School in 1982. read more
703-273-0001 Fairfax, VA mariam.aesthetics@gmail.com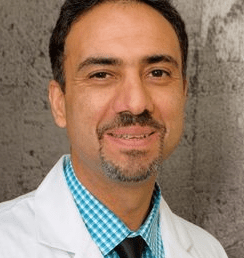 MSN, FNP
Khalil Nader is a board-certified Nurse Practitioner by the American Academy of Nurse Practitioners and has had training in Functional Medicine through the Institute of Functional Medicine. read more
703-273-0001 Fairfax, VA 
Master Aesthetician
Carol Bendfeldt, Master Aesthetician & Laser Specialist has been in the field of aesthetics for over thirteen years. She completed her degree in Aesthetics from the prestigious Yvonne De Vilar in 2006. Carol also continued her studies towards higher education and Laser Certification from Dermal Science International in 2017.
She has extensive experience in treatments including Vipeel, Vitalize Peel, Intense Pulse Light/Photofacial, laser hair removal, Erbium Resurfacing and Aqua Gold.
Carol has worked with one of Washingtonian's top 100 Med Spas located in Bethesda, MD. She has knowledge working with skin of color, working with the aged skin and treating teenagers on how to best manage acne. Her treatments are personalized based on her clients diverse needs to include in office treatments that are complimented with home skin care routines. In Mclean, VA, Carol worked with a group of Plastic Surgeons and expanded her portfolio to include doing RF body contouring treatments, Ulthera skin tightening, Dermaplaning and Hydrafacials. Carol's philosophy is proper skin care regiment that has tremendous impact and longevity of healthy and youthful looking skin. She is trained on the following skin care lines, Obagi, ZO, Skin Medica, Neocutis and much more.
She leads an active lifestyle and enjoys hiking, kickboxing, and bicycling. She is an accredited fitness instructor and taught Women's Kickboxing for over 10 years in Arlington, VA. In her spare time, she likes to travel the world and loves spending quality time with her family, friends and her two Chihuahuas.
703-273-0001 Fairfax, VA