Dermal Fillers in Fairfax, Virginia
(Restylane, Juvederm, Radiesse)
Do you want to define your facial contours, treat moderate to severe wrinkles, and enjoy natural-looking results? Dermal facial fillers are the perfect solution!

While plastic surgery may be the right choice for some people, dermal fillers are a convenient non-invasive alternative to help you achieve the look you desire. These gel-like substances are injected at the site of wrinkles to fill lines, restore facial volume, and smooth the effects of skin wrinkling. Notably, dermal fillers differ from Botox in that there is no paralytic effect of the underlying muscles.

If you need dermal fillers in Northern Virginia, you've found the right place. Impressions Medispa is proud to offer three types of dermal fillers. We serve patients for Restylane, Juvéderm, and Radiesse all over the DC area, from our Fairfax office near Alexandria, Arlington, Tysons, and Vienna, Virginia. Contact us today to schedule your free consultation.
Restylane, Juvederm, Radiesse: What's the Difference?
When it comes to injectable dermal fillers for facial skin, you have numerous options. At Impressions Medispa, we proudly offer Juvéderm, Restylane, and Radiesse. Contact us to explore your options and say hello to a more youthful appearance today!
Benefits of Dermal Fillers:
Non-surgical
FDA-cleared
Minimal downtime
Quick in-office treatments
Immediate results
Lifts and firms skin
Fuller lips and cheeks
Stronger facial contour
Stimulates collagen production
Smoothes fine lines, wrinkles, and folds
Restores facial volume for a more youthful appearance
Your treatment plan is designed for steady progress, with every phase promptly implemented.
Restylane in Fairfax, Virginia
Soften your fine lines and wrinkles without surgery! If you are looking for a cosmetic filler with staying power, Restylane is worth looking into. Depending on which areas you'd like to target, Restylane, Restylane Lyft, Restylane Defyne, and Restylane Refyne treatments are available. Restylane is a clear gel made of hyaluronic acid. Treatable areas include lips, undereye (tear troughs), cheeks, nasolabial folds, marionette lines, and scars. Additionally, even if you don't yet suffer from wrinkles, Restylane injections can instantly lift, plump, and smooth an otherwise dull complexion.

At Impressions Medispa in Fairfax, Virginia, Restylane treatments are quick and easy. We administer direct injections into the site you want improved. No pre-treatment or testing is required, and topical anesthetics are available. You can go about your day immediately following your Restylane appointment. Possible side effects include reddening, bruising, and a bump at the injection site, and normally last less than a day if they appear at all. Touch-up appointments and replenishments are available as needed and, in the event you're not satisfied with your results, revisions and filler dissolves are also available.

Depending on various factors, your Restylane filler can last six months to a year—and beyond. Most of our clients see longer-lasting effects than normal collagen fillers. The best part is, you'll see results right away!
Juvéderm in Fairfax, Virginia
Juvéderm Ultra Plus + Juvéderm Ultra XC + Volbella + Juvéderm Vollure XC + Juvéderm Voluma XC
Juvéderm is an FDA-approved hyaluronic acid-based dermal filler gel that provides better results for our clients than standard collagen fillers. Hyaluronic acid is a naturally occurring substance found in the body's connective tissue, eyes, and joints. It has been tested and approved for all skin types and pigments.

Juvéderm fillers are perfect for those with moderate to heavy lines in the nasolabial and lip regions and for facial contouring. With Juvéderm, there's no waiting around for results and hardly any swelling!

At Impressions Medispa Fairfax, Virginia, Juvéderm can be used for smooth, natural results you'll see instantly. Like any dermal filler, Juvéderm is injected into the dermis layer of the skin during a quick half-hour appointment. Effects can be achieved in as little as one sitting and enjoyed for 14 months or more. Maintenance appointments are also available if retouching is necessary after a year or two.
Radiesse in Vienna, Virginia
Radiesse is a revolutionary injectable dermal filler that not only plumps and smooths facial tissues but also stimulates your body to produce new collagen. In contrast to hyaluronic acid fillers, the biocompatible Radiesse injectable gel is made with calcium hydroxylapatite (CaHA). This mineral, found naturally in human bones, is stiffer and more supportive than other cosmetic filler options.
This dermal filler is highly effective for correcting mid-face volume loss/drop, sunken cheeks, smile lines, general deep lines, and nasolabial folds. It's also great for defining the contours of the nose, chin, jaw, and cheeks, giving a natural facelift when injected into the jowls. There are many other applications beyond aesthetics, such as treating facial lipoatrophy resulting from HIV, dental and vocal cord reconstruction, and bone growth.

Your Radiesse treatment with Impressions Medispa is only a one-time session where we'll inject the gel deep into the dermis and subcutaneous layers of your skin. No testing or prior treatment is necessary. In just thirty minutes, your skin can feel rejuvenated and be on its way to replenishing its own collagen again!

Come visit our highly-rated spa in Fairfax, Virginia today to see what options are available for men and women. We're certain you'll leave our doors feeling younger, refreshed, and absolutely satisfied.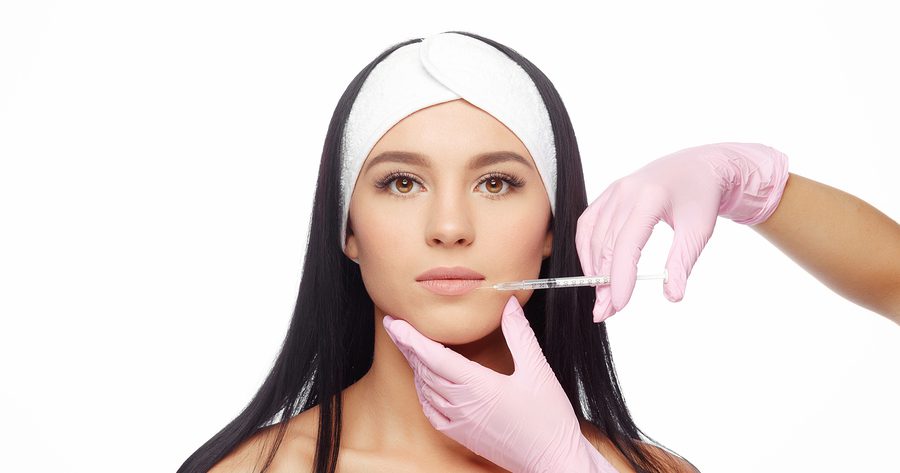 Droopy Skin? Flattened Contours? Sagging Skin or Loose Skin? Restore Confidence with Dermal Filler Injections from Impressions Medispa
An older face will naturally show a loss of fullness of the cheeks, temples, lips, and area around the mouth. Fat loss under the eyes creates a hollow effect so where there used to be light, there are now shadows. By replacing volume loss, you can reverse the creation of shadow and restore the reflection of light.

Bring back the appearance of youth, energy, and vibrance. Impressions Medispa proudly provides the high-quality dermal fillers Northern Virginia clients desire. We use dermal fillers to provide volume replacement and lift the skin without the need for a scalpel or sutures.

Medical Director Dr. Ravi Dahiya, Facial Plastic Surgeon, Aesthetic Director & Advanced Injector Mariam Alimi, MSN, FNP and the rest of our staff of highly skilled RNs, Nurse Practitioners, and Aestheticians are passionate about skincare. These certified professionals take time to listen to your concerns, consider skin sensitivity, and help you determine which med spa treatments are right for your individual needs. Together we'll create a customized plan to meet your aesthetic goals. Whether you're interested in Juvéderm, Radiesse, or Restylane, we'll be happy to have a consultation with you.

Serving Northern Virginia and the Greater Washington D.C. area, we've helped thousands of clients reach their aesthetic goals with our medspa treatments.

Check out actual patient results below or call us today at 571-464-7760 for a free consultation!
Call or email with any questions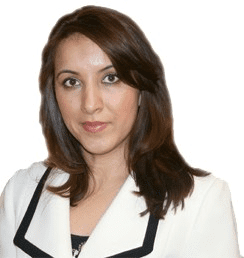 MSN, FNP AESTHETIC DIRECTOR & ADVANCED INJECTOR
Sign up for new, special offers and updates from Impressions MediSpa!
I have been a customer of Impressions for many years and I love all of their services. They are the nicest group I've ever dealt with and very fair price wise​