At Impressions MediSpa in Fairfax, VA we do offer microneedling combined with Platelet Rich Plasma.  This is an excellent treatment to address skin irregularities, acne scars and aging skin.  SkinPen consistently wins New Beauty Magazine awards for top skin microneedling treatment results.  The SkinPen is the first FDA cleared device and it's made in the USA.
SkinPen in Fairfax, VA works by creating hundreds to thousands of "micro" punctures in the skin per second to stimulate you skin's natural wound healing process.  It essentially causes new skin stimulation so that the skin is tighter and smoother, and most people can go back to their activities in 24 hours.  
Your treatment plan is designed for steady progress, with every phase promptly implemented.
At Impressions we combine your own Platelet Rich Plasma with the SkinPen microneedling procedures.  This is a sterile method where we draw your blood and centrufuge to collect the PRP.  PRP contains growth facts and stem cells, and during the microneedling treatment we do smear the PRP and our Medical Provider does also inject PRP into the areas of your concern such as under eyes, smile lines, cheeks and even acne scars.  
Check out these amazing results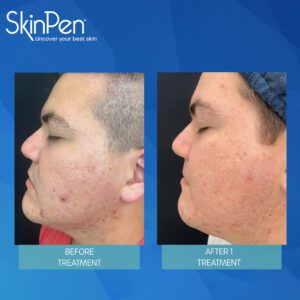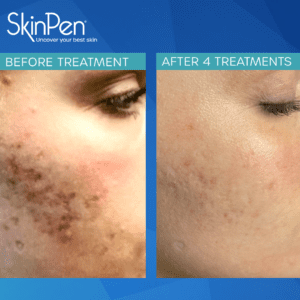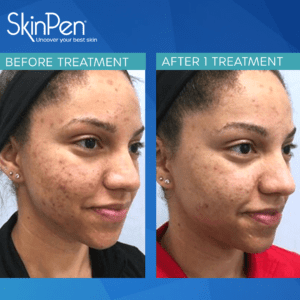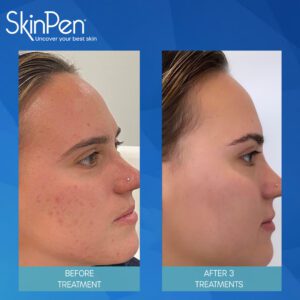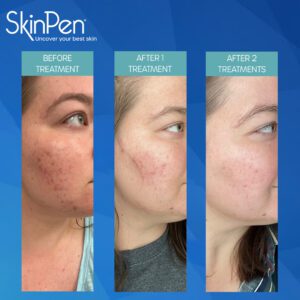 Call or email with any questions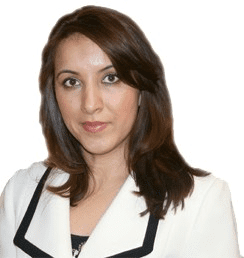 MSN, FNP AESTHETIC DIRECTOR & ADVANCED INJECTOR
Sign up for new, special offers and updates from Impressions MediSpa!
I have been a customer of Impressions for many years and I love all of their services. They are the nicest group I've ever dealt with and very fair price wise