Do you remember your teenage days when it was common to see acne, pimples and breakouts on your skin? Acne can make many teenagers and adults feel self-conscious and turn to an endless fight with products to try to attain clear skin. Acne is a condition where one can have bacteria grow on the skin to cause clogged pores and eventually cause pimples, blackheads, whiteheads and cystic breakouts that if not treated properly can lead to severe scars. Acne can be treated and significantly improved by seeing a skin care expert as soon as possible.
An introduction to acne
Again we will talk about what is acne? This is a skin condition that arises particularly in boys and girls who are in their teenage years and unfortunately affect adults as well. You might have seen pores that are openings of small skin glands. These glands secrete oily components on the skin. If too much oil content is produced then these skin pores then they get blocked or closed. Then bacteria, debris are produced in these closed pores due to which boils and pimples are seen on the facial skin. These boils may also appear as black or white head. Acne may also appear on your face in the form of red spots. In some conditions pimples may also arise due to inflammation of the facial skin.
Why do acne and pimples arise?
There are many risk factors to acne which include genetics, hormonal changes, food allergies/intolerances, stress and certain medications. It's often the case that acne is caused due to hormonal changes in the human body. As a teenager when you have changes in the hormones, then the production of oily substances in the skin glands increases. In teenage boys and girls, acne may be caused due to puberty. Even stress, birth control pills, hormone imbalances and pregnancy might be the reason for pimples and acne.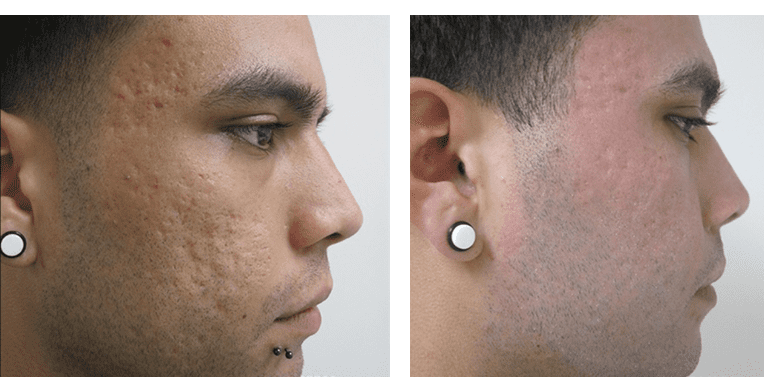 How can you treat acne?
One can treat acne by visiting the skincare experts at Impressions MediSpa. At Impressions MediSpa there is a variety of services to treat active acne such as chemical peels, IPL acne laser treatment and prescription skincare. We also specialize in the reduction of acne scars through Fractional CO2/Erbium Laser Resurfacing, Microneedling with PRP and dermal fillers such as Restylane or Juvederm.
What are other additional remedies to cure acne?
Take care of your skin from environmental factors that create acne
Follow Impressions MediSpa proper skincare regiment which will often include Acne Cleanser routine, Glycolic Acid Wipes, Vitamin C, Tretinoin and SPF
Do not pick at your skin
Wash your pillow covers weekly
For More Updates and offer Like Our Facebook page impressionsmedicalspa and Follow Instagram impressionsmedispa