Vitamin Therapy in Fairfax, VA
Impressions Medical Aesthetics offers a safe and cutting edge approach to Nutritional and Vitamin Therapy. Referencing the latest in Vitamin and Herbal Therapy treatments, Certified Herbalist & Nutritionist, Anna-Katya Brue creates a personalized health protocol designed to meet your unique specifications, using specialized & highly formulated supplements and Herbs.
Many people today are deficient in a range of vitamins and may not be aware of how their diet and their vitamin intake affects their life and energy levels on a daily basis. Vitamin Therapy works to address these issues and rectify them more quickly than traditional medicine. During a Vitamin Therapy consultation, we work to address underlying lifestyle, dietary issues and vitamin deficiencies that are affecting the day to day wellness of a client. Together, we create a plan to assist one to meet and achieve ones wellness goals. Whether your goals may include permanent weight loss, anti-aging, sexual dysfunction or addressing a debilitating or chronic illness there is much to be gained by including Vitamin & Herbal Therapy.
1- What does Vitamin Therapy treat?
Vitamin & Nutritional Therapy treats a broad range of conditions and illnesses such as but not limited to Anti-Aging, Achieving Long Term Weight Loss, Adrenal Fatigue, Cardiovascular issue, Immune deficiencies, female hormonal issues, arthritis, high cholesterol, fibromyalgia, diabetes, low energy, depression, anxiety and much more.
Your treatment plan is designed for steady progress, with every phase promptly implemented.
2-Will Vitamin Therapy help me lose weight?
Studies have shown that Vitamin Therapy in combination with specific lifestyle changes directly aids the body in redirecting fat and increasing metabolism. This therapy is an excellent for patients to do in conjunction with our WeightRight HCG weight loss program to achieve weight loss and maintaining a healthy weight. Our program consists of a creating a holistic and personalize program to meet each patients needs.
3-Are there vitamins and herbs that can support an anti-aging protocol?
Whether you have an anti-aging nutritional plan already in place or seek to create one, Holistic Vitamin & Herbal Therapy along with specific Herbal Plant extracts have been shown to be highly effective for fighting free-radicals and oxidative stress that affects people as they age, especially after the age of 30. Vitamin Therapy also supports regaining muscle mass that is lost during the aging process, while herbs can support immunity and much more.
Vitamin Therapy Evaluation
$75
Have a question? Call or email me​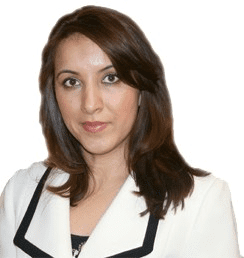 RN, BSN AESTHETIC DIRECTOR​
Sign up for new, special offers and updates from Impressions MediSpa!
I have been a customer of Impressions for many years and I love all of their services. They are the nicest group I've ever dealt with and very fair price wise​