Scar Repair and Stretch Mark Removal
At Impressions in Fairfax, Virginia there are various modalities available for the improvement in the appearance of scars and stretchmarks. When looking for scar removal and stretch mark removal the Fractional CO2 Resurfacing laser, Palomar Non Ablative Resurfacing laser and DermaPen Microneedling are all great options. Our staff will review all options with you during your no cost consultation in our Fairfax Medispa. Scars removal and stretch marks removal options depend on the patient's skin tone, scar, treatment goals and budget. Schedule your consult today at Impressions Medispa.
The Fractional CO2 laser resurfacing is the "gold standard" in treating scars including acne scars, stretch marks and surgical scars.  Typically it can take anywhere from 2 to 4 sessions depending on the type of scars or stretchmarks. 
At Impressions the Palomar 1540 Non-Ablative Fractional Resurfacing™ laser is the latest generation in skin resurfacing technology. The fractional laser smoothes fine lines and wrinkles, treats scars, improves skin discoloration as well as offers mild skin tightening, but without the downtime or mild to moderate redness associated with other skin resurfacing technologies.
The laser treats only a portion of the targeted skin at a time and the Fractional laser delivers light in an array of micro beams to the skin. Common conditions that the fractional laser treats are fine lines and wrinkles while producing a tightening affect on the skin.
This laser delivers light to the skin through an array of high precision microbeams that penetrate the skin deep into the dermis. This creates narrow, deep columns of skin coagulation, surrounded by healthy, untreated skin. This causes the skin to repair itself by replacing old, damaged skin with new, younger, healthier skin.
Fractional resurfacing with the 1540 is much less invasive compared to CO2 fractional laser procedures, resulting in a faster recovery time. Most patients experience minimal downtime, with some mild redness and swelling for a couple of days. Since these treatments are fractionated and less invasive, generally 3 – 5 sessions are recommended for full results. All patients are treated in our Fairfax Medspa located just minutes from Tyson's Corner, Arlington, Alexandria and DC.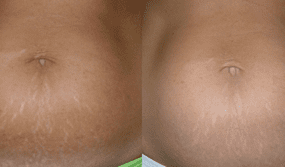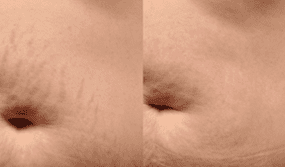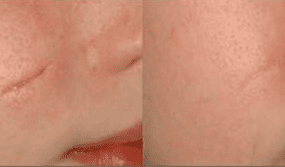 *Individual Results May Vary*
Your treatment plan is designed for steady progress, with every phase promptly implemented.
Have a question? Call or email me!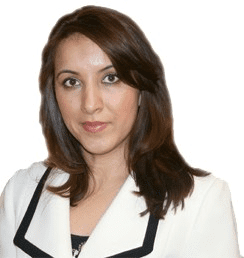 MSN, FNP AESTHETIC DIRECTOR & ADVANCED INJECTOR
Sign up for new, special offers and updates from Impressions MediSpa!
I have been a customer of Impressions for many years and I love all of their services. They are the nicest group I've ever dealt with and very fair price wise