Sculptra Butt Lift in Fairfax, VA
Sculptra is a dermal filler containing poly-l-lactic acid that helps restore lost volume through collagen stimulation. Normally Sculptra is used to help restore volume in areas of the face, however "the Sculptra butt lift" is gaining popularity. 
More about Sculptra Butt Lift
There has been an increase in non-invasive options to treat most areas of your body, and now there are solutions that do not call for "going under the knife." Sculptra is being used off-label (meaning for the purpose other than the FDA approved for) to give your backside a fuller, natural looking, more lifted appearance without the risk of surgery.
What are the benefits from the Sculptra butt lift?
-no downtime and reduced risk compared to surgery
-natural looking results
-patients can go back to regular activities the next day
-effectively treats cellulite and provides a subtle lift and volume to the area
What can I expect during the treatment?
The area is assessed in a standing position, and areas of volume loss are marked out. Then the area is numbed for 30 minutes prior to the injection. The areas that are marked out are injected with the Sculptra and the treatment itself lasts approximately 30 minutes.
What can I expect after the treatment?
Sculptra injections patients can experience some bruising, swelling and tenderness for a few days. There is a 5-5-5 rule that we ask all Sculptra patients to do post treatment which is Massage the face for 5 minutes 5 times a Day for 5 Days.
Sculptra benefits are that it is a long-lasting dermal filler and collagen stimulator. Typically, most patients will need 2-4 treatment sessions spaced out 5-8 weeks and the results will last 2-3 years. Many people return to work immediately after the procedure. Visit us in Fairfax for your Free Sculptra Consultation, call 703-273-0001.

Your treatment plan is designed for steady progress, with every phase promptly implemented.
Call our office at 703-273-0001 and our medical providers can help you in learning more about Sculptra Butt Lift.  We offer treatments in our Fairfax office and will provide you with a personalized consultation and review if Sculptra is right for you. 
Call us today at 703-273-0001 to set up a free consultation.
Have a question? Call or email me​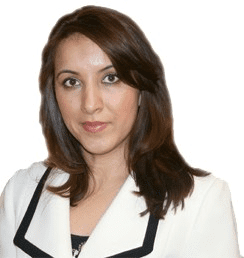 RN, BSN AESTHETIC DIRECTOR​
Sign up for new, special offers and updates from Impressions MediSpa!
I have been a customer of Impressions for many years and I love all of their services. They are the nicest group I've ever dealt with and very fair price wise​